Veja a lista dos vencedores do "Emmy Internacional Digital"
2015 INTERNATIONAL DIGITAL EMMY® AWARDS WINNERS:
* DIGITAL PROGRAM: CHILDREN & YOUNG PEOPLE
Oh My English!
Red Communications
Malaysia
Reverse the Odds
Maverick Television & Chunk for Channel 4 & Cancer Research UK
UK
TheSimpleClub
Mediakraft Networks GmbH
Germany
Incluir Brincando
(Include by Playing)
TV Cultura (Fundação Padre Anchieta); Sesame Workshop
Brazil
* DIGITAL PROGRAM: NON-FICTION
Last Hijack Interactive
Submarine Channel / Razor Film / ZDF / IKON
Netherlands
Werewolf: Who's the Liar? Village 05
Fuji Television Network, Inc.
Japan
Neymar Jr's Life Outside the Fields
Losbragas Productions / NRSports
Brazil
Don't Stop the Music
Fresh One / Rckt / Channel 4 / Oxfam
United Kingdom
* DIGITAL PROGRAM: FICTION
Geração Brasil: Filma-E
(Now Generation)
Globo TV
Brazil
Dina Foxx - Tödlicher Kontakt
(Dina Foxx - Deadly Contact)
ZDF / UFA / Exozet
Germany
Are you on the Blacklist?
Secret Location / Sony Pictures Television / NBC Entertainment Digital
Canada
Hanbun no Sekai
(Half & Half)
Avex Digital
Japan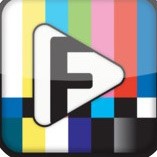 A cerimônia de premiação foi realizada no dia 13 de abril, no MIPTV, em Cannes (França).
FONTE: